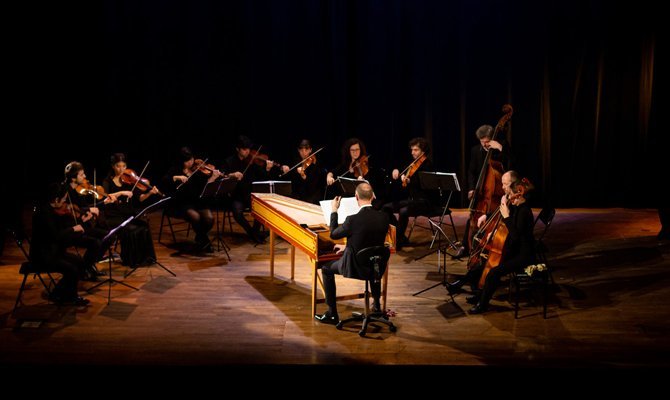 Le Concert de l'Hostel Dieu
A cross look, between baroque sounds and contemporary music, between French and English aesthetics. The inventiveness and freedom of the baroque musical language and the singularity of the sounds of its instruments appeal to contemporary creators, including Englishman Martyn Harry and Frenchman David Chalmin.
These two brilliant composers from the post-minimalist movement share a real enthusiasm for associating the rich sounds of Baroque instruments with their own language. Fifty-fifty brings together two contemporary creations for Baroque instruments in the same programme. One by David Chalmin, inspired by Purcell's music, the other by Martyn Harry, inspired by Lully's work. A promising Franco-British programme, a way of cocking a snook at Brexit!
Composer(s)
Henry Purcell (UK), Orpheus Britannicus
David Chalmin (FR), New work (World Premiere)
Martyn Harry (UK), New work (World Premiere)
French / British

| | French | British |
| --- | --- | --- |
| Place(s) | | |
| Artist(s) | | |
| Composer(s) | | |
Photo gallery
Calendar